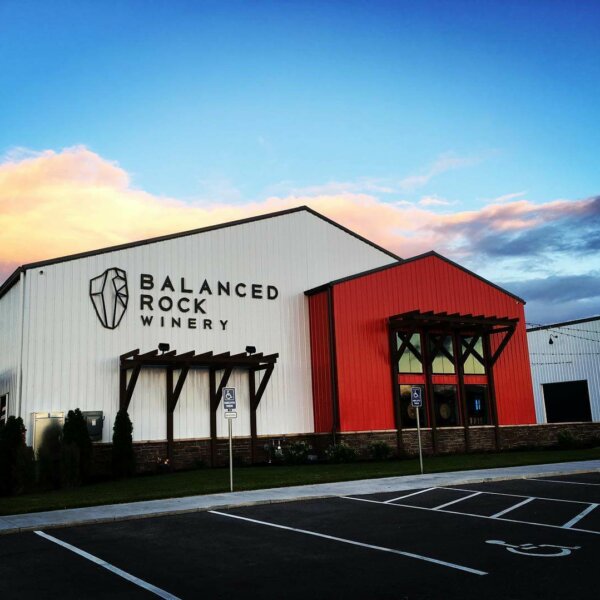 The Winery
Our new 6,000 sq ft facility pays homage to the agricultural heritage of Wisconsin wineries in our red and white barn like facade, while also staying true to a modern industrial design. Those industrial design elements streamline our wine making processes while also staying true to the lands original 40-year-old designation as an industrial park.
Residing on 22 acres of urban city land, come see what creative land management and intuitive design elements can accomplish in a blend of urban and rural winery features that are unique to the state of Wisconsin.
Visit our tasting room in Baraboo to taste and purchase our wines.
Tastings offered daily for a fee. Tastings may not be available during live music performances or other special events. Please call ahead for groups of 8 or more.